If you're in your mid-life or beyond and are ready to confidently trust your own intuition, and magnify the feeling of peace within yourself so you can create harmony in all areas of your life…then join us in Northern Italy for a heart-felt and fulfilling adventure that will nourish your soul.
Imagine waking up in a peaceful paradise overlooking the scenic and stunning Lake Como.
You slowly get of out of bed, look out your window, step onto your balcony and take a deep breath in of fresh lake air.  Realizing that this will be your home for the next week, you are overcome with pure happiness.  A smile comes to your face as you are so grateful to have this experience to be a part of your journey.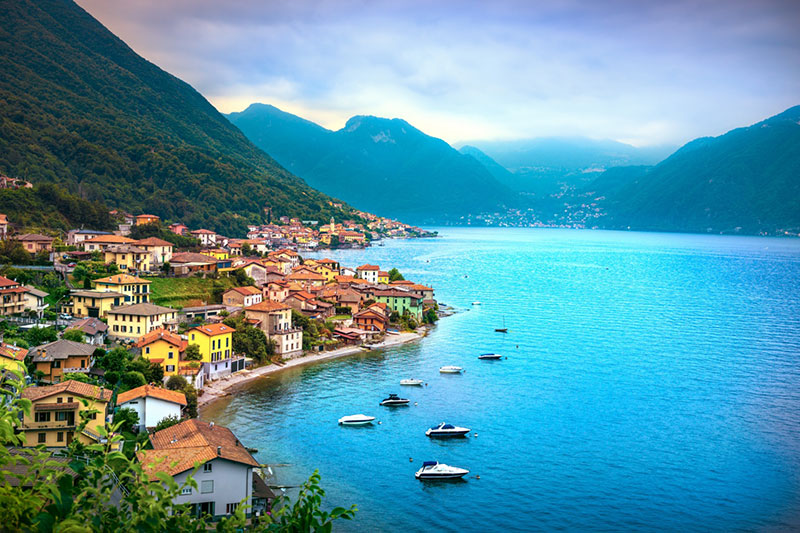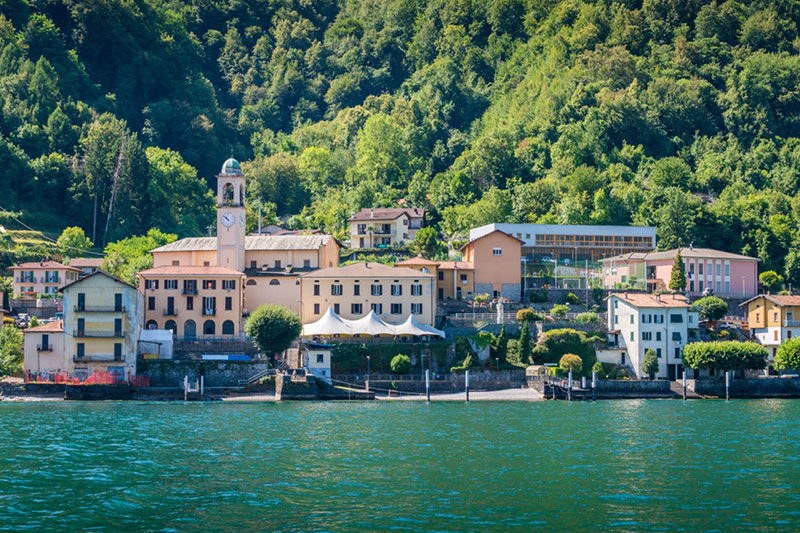 Making your way to the garden, you meet up with this intimate group of beautiful souls for some mindful movement and guided reflections.  As you connect to your body, you listen and honor your needs. You feel energized for the day's activities.
The aroma of freshly brewed Italian coffee draws you in as you make your way to a delightful breakfast. You are ready to nourish your soul.
Wouldn't it feel great to live a life that reflects who you really are and what's in your heart? You bet it would! On this retreat, you'll discover the "real" you through intimate group sharing and learn to claim the best life, one that speaks to your heart.
How would you feel allowing that wonderful soul of yours to sparkle by overpowering those self-doubts that keep you playing small?    Here you will rev up your confidence and let your own intuition guide you so that you can show up more fully for yourself and in all areas of your life.
Wouldn't it finally feel amazing to be putting your own needs and desires first? Absolutely and why not do so in Italy?! Through coaching sessions and workshops, you will learn to become your own top priority so that you can identify your own interests, desires and dreams.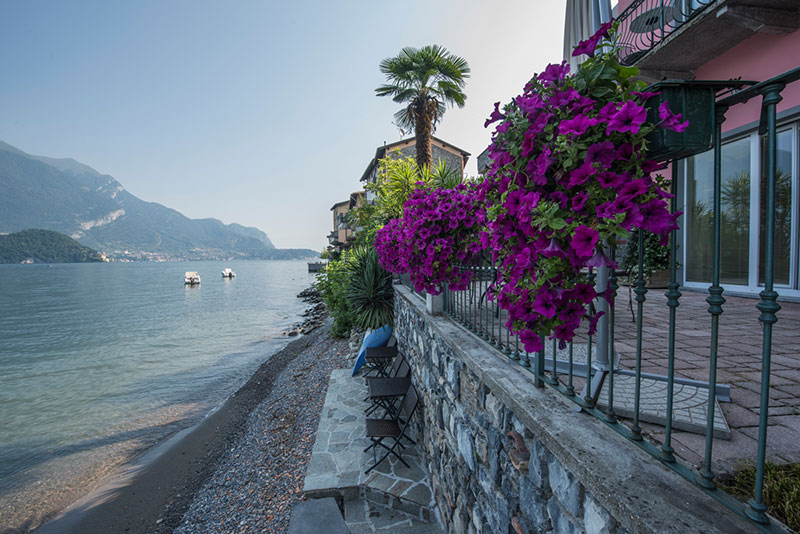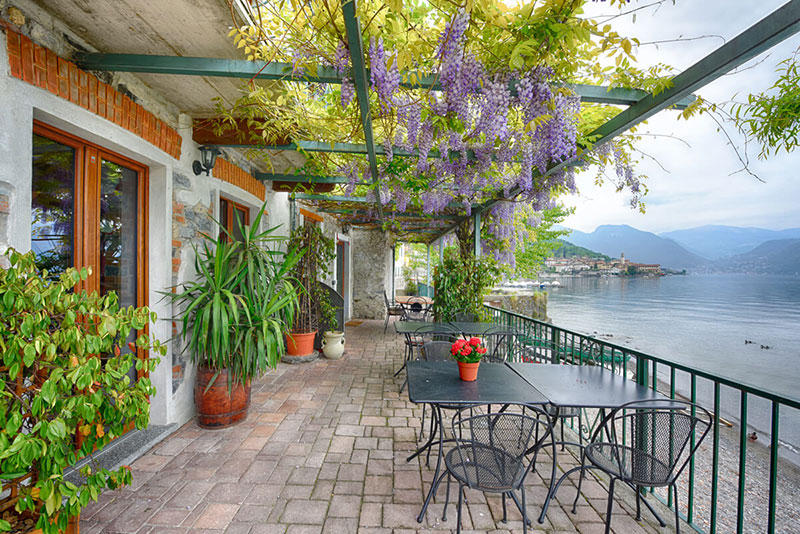 Our Lake Front Home for the Week…
You have travelled long and far and now you will be amazed by the scenic view from your room as you gaze off your private balcony into the distance. This perfect, peaceful paradise overlooking the exquisite Lake Como will fill your senses with joy.  With a small beautiful garden, in the modest town of Lezzeno, away from the hustle and bustle, you will be able to relax and gain clarity.  This place will nourish your soul from the inside out and rejuvenate your spirit.
When I came across this hidden gem, I knew it would be the perfect location where you could slow down, soak up the natural beauty of this region – from the lake to the surrounding mountains, allowing you to bring to fruition a life where you can allow your soul to thrive. Now it's time for you to relax, leave your worries behind, and let this amazing experience help transform your life.
This wonderful bed and breakfast has 3 single rooms with a double bed, one room with a double and 2 singles, as well as 3 apartments, all with their own ensuite bathrooms. There is even a TV in every room…not that you will want to watch it, when you will be enjoying the amazing sights and scenery around you. The rooms boast elegant wooden flooring, which further contribute to the warm, and dreamy atmosphere. You will have a private chef who will provide breakfast every morning and a delicious dinner 5 nights during your stay. The ground floor houses the dining room which features visible local stone walls, as well as a huge and imposing fireplace which has been fully restored in ancient style and which dominates the environment. The furnishings include a series of ancient artefacts handed down through the generations, which contribute to recreating a magical atmosphere of past times. But we may choose to dine overlooking the waterfront as much as we can.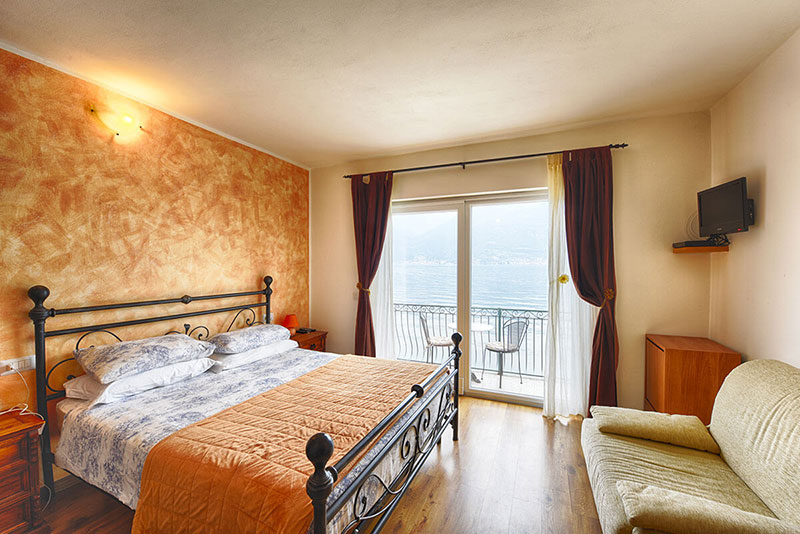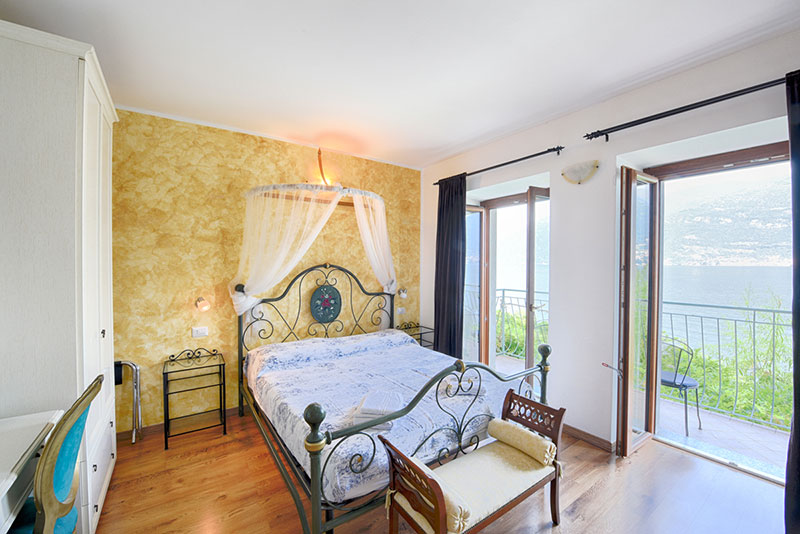 Being directly on the lake, you can set off in a kayak and explore, soak up the sun, walk through town or along any of the nearby trails or just relax and enjoy the peacefulness. Perhaps you just want to sit on your balcony and watch the sun disappear.  Of course, a visit to world-famous Bellagio and participating in some amazing activities will add immense joy to your experience.  From nature trails to being on the water, you feel your soul being soothed.
By the last day of this retreat, you will have learned useful ways to make yourself a priority, how to nurture yourself more, become more aware of, and quiet that inner voice of doubts and turn your life into one that is authentic.  One that feeds your soul.
The Food…Made with love
Yes, Italy is known for its amazing food.  There's nothing like waking up in the morning, knowing that you don't have to cook and that a meal will be ready for you soon.  Our very own private chef and owner, Costantino will prepare each meal with love.  He will have breakfast ready each morning and cook dinner 5 nights of your stay. Perhaps on your free night, you will walk over to one of the local restaurants and enjoy another lovely Italian meal. You will experience a full - day cooking demo and class and a visit to a local winery.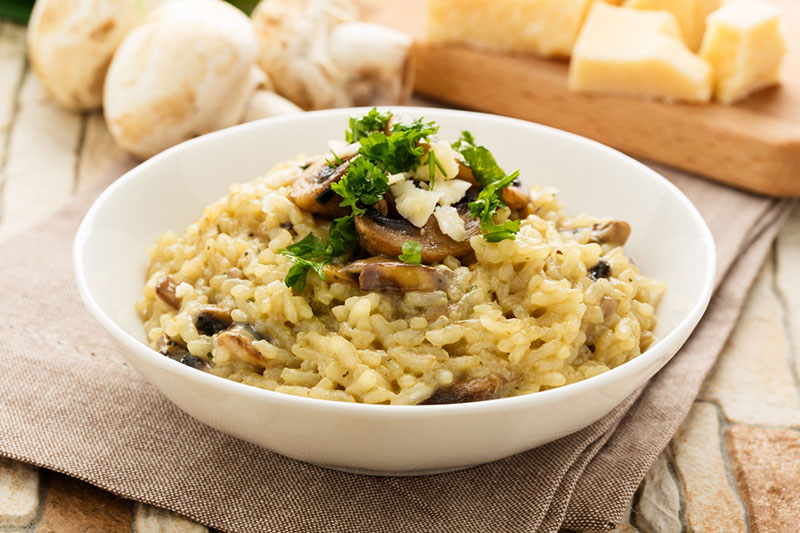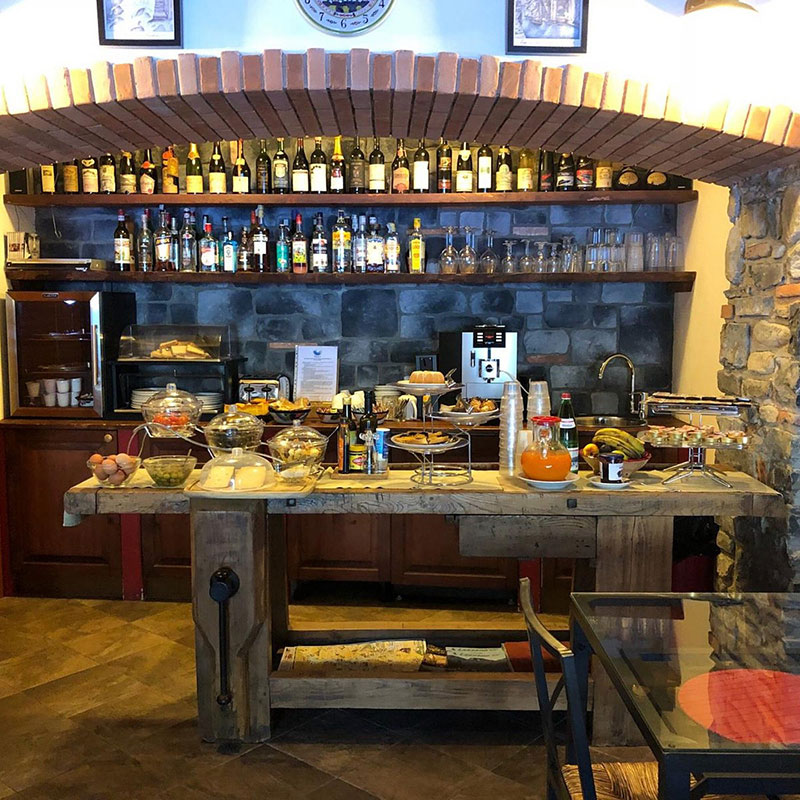 The Benefits of this Journey to Italy
This retreat is more than just a trip to Italy. It's a journey to a clearer understanding of what feeds your soul so that you can live an authentic and fulfilling life.
As you take part in the daily activities and bask in the beauty of the little lake towns, you will gain a better understandingabout your goals, your own needs and strengths.  This insight will move you closer to what you need in your life to be fulfilled and happy.
Getting out of your everyday environment and coming to Italy, will help open your mindto new levels of acceptance and possibility. 
Your soul will connect with other like-minded soulsand you may even walk away with some amazing new friends.
This Retreat is TOTALLY for you if:
You are looking to reconnect with yourself, grow, experience and explore with other like-minded people.
You desire adventure that will awaken your soul and re-charge your spirit. 
You enjoy learning about new cultures and love knowing that most activities are already planned for you.
You desire to live an authentic life that speaks to your heart.
It's time to sync your life up with your soul
You are excited about this trip!!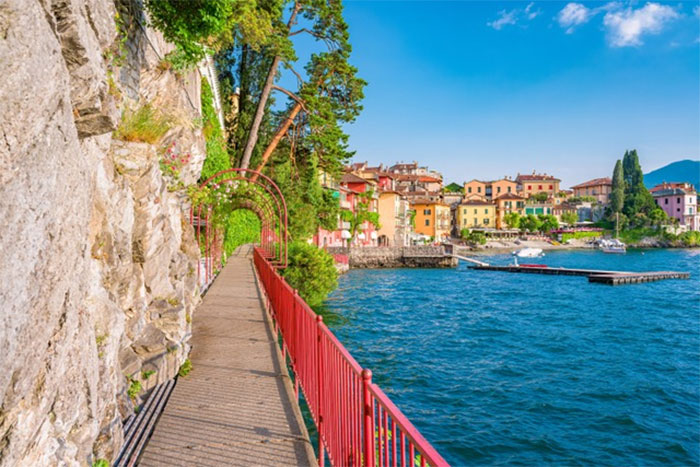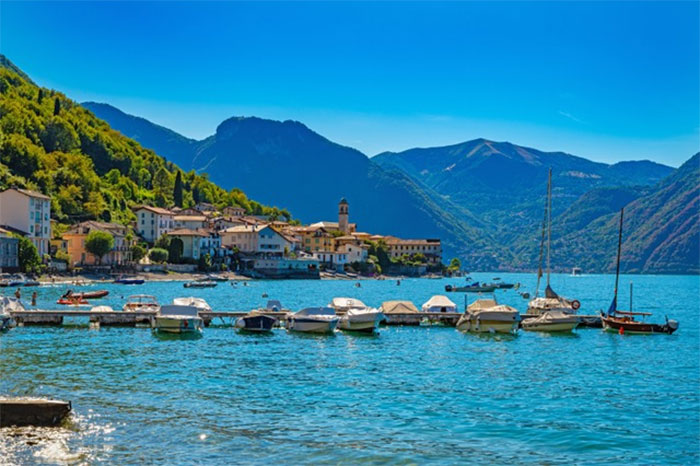 This retreat is NOT for you if:
You aren't willing to take a leap of faith or step outside your comfort zone.
You are attached to blaming outside circumstances for your life conditions.
You enjoy making excuses or being negative.
Adventure and personal growth bore you.
You aren't willing to laugh, cry or to give hugs. 
What's Included:
6 nights/7 days accommodations in a lovely Bed & Breakfast overlooking Lake Como
Breakfast each morning
5 dinners* (vegan and gluten free available)
Transportation to and from Milan airport on 1stday and last day during 3-hour window**
Daily morning movement class and guided reflection lakeside
2 Group coaching/wellness workshops focusing on nourishing your soul
Kayaking on the lake
Daily walks/hikes with some amazing views
Cooking class and demo in Varenna, including group transportation (lunch included)
Wine Tasting, including lunch at a beautiful winery with group transportation provided
Transportation into Bellagio
Boat trip to explore Lake Como
What's not included:
Airfare to and from Milan (MXP)
Travel Insurance (Recommend World Nomads or Travel Guard)
Any additional or optional excursions and activities not mentioned, personal expenses
Food or beverages not mentioned or included in the above
Gratuities
Optional Excursions/Activities:
ebike Tour - approx. 70 euros per person
Massage or spa treatment at a local place in Bellagio
**Once I book my flight, I will let everyone know the window of time to have airport transportation included.
Remember, this is your trip to spend how you'd like. Please feel free to relax lakeside, read a book, take the time necessary to honor your needs.
Getting to the Retreat:
You will buy flights from your home base airport to the Milan Airport in Italy. (airport code MXP).
***And no worries, I'm here to help you every step of the way with travel planning, as needed. 
7 Days
6 Nights
Single Occupancy
$3,999 per person
 My Soul is Ready to go!
Meet Your Host
Lori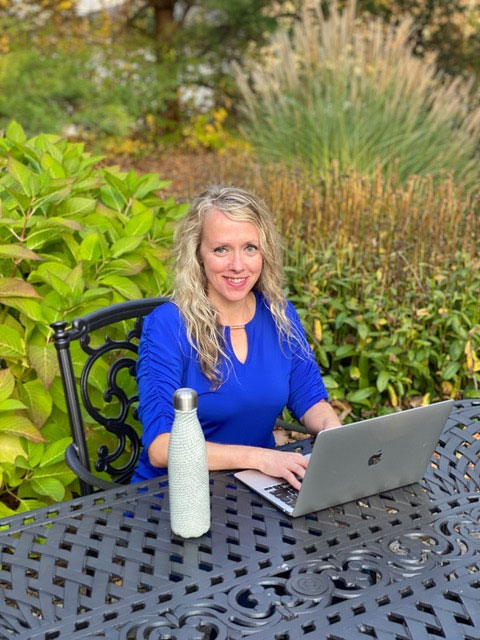 After turning my own life around from childhood trauma, body image issues, an eating disorder and PTSD, I knew that all these challenges were put on my path for a reason.  I credit that time in my life for helping me to become who I am today.  It was a blessing in disguise and I even felt at that time…that somehow, and in some incredible way, I would use my hardships and what I learned, the constant step forward, step back,  to help others on their journeys.  Those tools and skills that I gained thru the years and continue to gain, (yes, I'm still a work in progress) help me to pass on inspiration and healing.  Hence, my purpose here on this earth…to help you grow, see the light, begin to trust your intuition and nourish your own soul. 
For the past 25 years, I have been motivating and inspiring others to lead healthier lives thru fitness and mindset coaching.  The retreats that I've led abroad include: Costa Rica, Bali, Indonesia and the Algarve region of Portugal.  Now, I'm excited to lead you on this wonderful journey to Italy.
Passport 2 Wellness retreats encompass a deeper and larger aspect of wellbeing for those ready to step outside their comfort zone.  Combining my love for travel and my joy of guiding others to take back their health, these retreats bring love, laughter and joy to those who participate.
Little Known facts about me: I've thrown myself out of a perfectly good plane, landed on a glacier in New Zealand, ran a marathon in Alaska, did dog-sledding in Norway (this will be part of the retreat I'm leading in Norway – Dec 2023) and owned a candy shop.
Some of my favorite things: travel, learning about other cultures, working out, being in nature, hiking, walking, listening to music, my Greater Swiss Mountain Dog - Fiona, a nice cup of homemade hot chocolate, dark chocolate!