Empowering you to live a life of sustainable health and happiness.
Take your physical, mental and spiritual health
back into your own hands.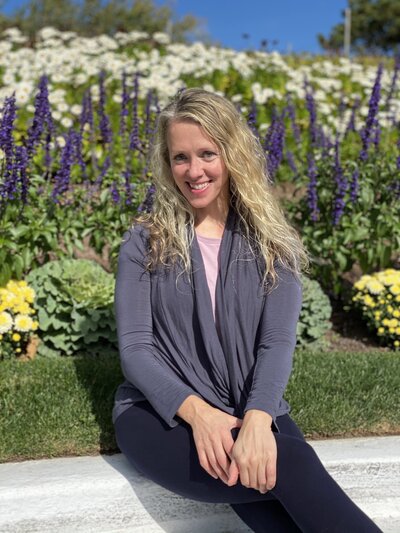 Passport 2 Wellness encompasses more than nutrition and exercise.  It includes mindset, lifestyle, feeling confident in who you are, and healing your body, your mind, your spirit.
P2W will help you feel healthy on the inside and outside. You will learn, grow, gain confidence, step outside your comfort zone and get stronger physically and mentally.
We will work together to help you achieve your goals one step at a time.
It's time to live the healthy lifestyle you deserve.
Through our work together, I gained a sense of accomplishment by achieving the goals that I had set. Working with Lori helped me realize that I needed the same approach to wellness that I have with my career. By the end of the 12 weeks, I feel more energized and accountable than I had when I started. Lori is great at partnering with those who know what they want to accomplish but need someone to help them break it down into achievable goals.
Michele, Clifton Park, NY
Through my coaching experience with her, I've been able to set and reach my vision. She kept me motivated to work hard weekly and together we were able to overcome the roadblocks in my journey. I was surprised how excited I was to engage with her every week during our 90-day session! Lori is like a personal cheerleader for your life! She is encouraging and uplifting during the entire process. She will be there to guide you as you work hard to achieve your ultimate goals and vision.
Kaiti, San Marcos, TX
"I've been a client of Lori for nearly 15 years now. I'm 70+ years old. I started having severe back problems at 62. My back was severely damaged. At 64, I had 4 fusions surgically repaired. Lori has taught me modified Pilates and this has kept me upright and in good shape. Through it all, my core muscles have been strengthened more than ever before and enough to keep my spine stable. I will continue with her for a long time to come."
Rich C,  NY
"Lori is an amazing trainer. I struggled with weight loss and the ability to develop a sustainable fitness regime for years. Lori's guidance and help have been instrumental to my 90 lb. weight loss in the past few years. Her knowledge of exercise techniques and workout planning is phenomenal, and her positive spirit promotes the necessary environment to make fitness fun and inspirational while achieving results. I have attended personal sessions, group classes, special programs and fitness retreats and will affirm that Passport 2 Wellness is unparalleled in quality and the most welcoming environment around. Most recently, her online group training has transformed my fitness through fun, comprehensive, and efficient workouts. I feel lucky to have Lori as my trainer, fitness guru and friend."
Emily, Clifton Park, NY
I've been on 2 of Lori's retreats, first to Costa Rica and then to Bali. Both were AMAZING! The first retreat was my first time leaving the country, so I wasn't a very experienced traveler. Thankfully Lori had much experience traveling and was able to answer any questions and help with anything I needed to get me travel ready. She put my mind at ease, which allowed me to enjoy this amazing trip! We had so much fun, and so many memorable moments! The workouts were great, but doing them with a gorgeous view made them that much more enjoyable! This is a wonderful opportunity to meet new people, travel in a safe environment, explore new places, have some fun, all while getting healthy with fun daily workouts! I would highly recommend one of Lori's retreats. They are very well thought out and planned, with extra attention to detail to keep your mind at ease so that you're able to enjoy a healthy, stress-free, and super fun retreat.
Linda, NY
Signup to receive information on upcoming retreats, new classes, programs and specials.
Are you ready to take your health and happiness back into your own hands?
You deserve a healthy and happy life.