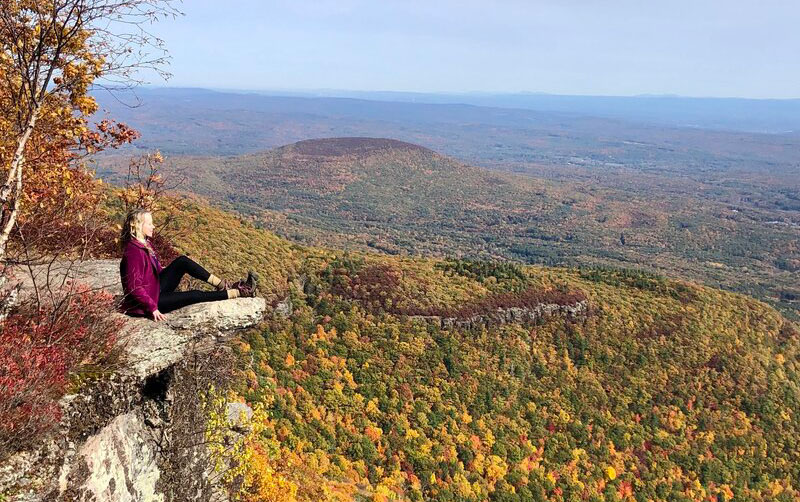 I just returned from my first Passport 2 Wellness retreat and my experience was wonderful. After working with Lori for more than a decade -  I knew the movement and wellness activities would be superb. But expectations were greatly exceeded with regards to the charming accommodations, fun filled excursions and amazing multi-course meals. It was truly a beautiful adventure and a dream come true for me.
LAURA  - ALBANY, NY
Through our work together, I gained a sense of accomplishment by achieving the goals that I had set. Working with Lori helped me realize that I needed the same approach to wellness that I have with my career. By the end of the 12 weeks, I feel more energized and accountable than I had when I started. Lori is great at partnering with those who know what they want to accomplish but need someone to help them break it down into achievable goals.
Michele, Clifton Park, NY
Through my coaching experience with her, I've been able to set and reach my vision. She kept me motivated to work hard weekly and together we were able to overcome the roadblocks in my journey. I was surprised how excited I was to engage with her every week during our 90-day session! Lori is like a personal cheerleader for your life! She is encouraging and uplifting during the entire process. She will be there to guide you as you work hard to achieve your ultimate goals and vision.
Kaiti, San Marcos, TX
"I've been a client of Lori for nearly 15 years now. I'm 70+ years old. I started having severe back problems at 62. My back was severely damaged. At 64, I had 4 fusions surgically repaired. Lori has taught me modified Pilates and this has kept me upright and in good shape. Through it all, my core muscles have been strengthened more than ever before and enough to keep my spine stable. I will continue with her for a long time to come."
Rich C,  NY
"Lori is an amazing trainer. I struggled with weight loss and the ability to develop a sustainable fitness regime for years. Lori's guidance and help have been instrumental to my 90 lb. weight loss in the past few years. Her knowledge of exercise techniques and workout planning is phenomenal, and her positive spirit promotes the necessary environment to make fitness fun and inspirational while achieving results. I have attended personal sessions, group classes, special programs and fitness retreats and will affirm that Passport 2 Wellness is unparalleled in quality and the most welcoming environment around. Most recently, her online group training has transformed my fitness through fun, comprehensive, and efficient workouts. I feel lucky to have Lori as my trainer, fitness guru and friend."
Emily, Clifton Park, NY
I've been on 2 of Lori's retreats, first to Costa Rica and then to Bali. Both were AMAZING! The first retreat was my first time leaving the country, so I wasn't a very experienced traveler. Thankfully Lori had much experience traveling and was able to answer any questions and help with anything I needed to get me travel ready. She put my mind at ease, which allowed me to enjoy this amazing trip! We had so much fun, and so many memorable moments! The workouts were great, but doing them with a gorgeous view made them that much more enjoyable! This is a wonderful opportunity to meet new people, travel in a safe environment, explore new places, have some fun, all while getting healthy with fun daily workouts! I would highly recommend one of Lori's retreats. They are very well thought out and planned, with extra attention to detail to keep your mind at ease so that you're able to enjoy a healthy, stress-free, and super fun retreat.
Linda, NY
I recently attended a Wellness Retreat in Portugal with Passport 2 Wellness.  I am not a seasoned traveler and was a little apprehensive about going, but am so glad I did!  Lori carefully curated the trip of a lifetime for us.  The Villa was far beyond any expectations with gorgeous grounds, beautiful rooms with ensuite baths. The Villa came equipped with a full staff including a fabulous House Manager and AMAZING chef.  The meals were delicious and all gluten free and mostly vegetarian.  Our Pilates class, led by Lori, started our days of adventure.  We sailed, kayaked, and explored the Southern region of Portugal.  Although I miss the sunny afternoons by our private pool at the Villa, Portugal is still with me (minus the 6 lbs I lost while away!).  Thank you Lori!
Pati Barclay, Delmar, NY
I am a Pilates client of Lori Whelan's for over 18 years.   I have enjoyed her training, but also, and maybe more importantly, loved to hear of her world travels.   I always wanted to "see the world", but did not have the opportunity until recently.   When Lori told me she was planning a trip to Portugal, I said I wanted to go, but would she "hold my hand" as this was my first European vacation.   She assisted me with getting my passport, making airline reservations, exchanging currency, etc.   I became a fearless traveler under her tutelage!
The trip Lori created for Portugal was amazing...the accommodations were impeccable, a personal chef serving breakfast, snacks and dinner, amid the most beautiful private setting ...we had the entire "Quinta" to ourselves.   Each day Lori had planned an activity that was discretionary...if you wanted to relax by the pool, do so; you want to go for a walk, come along and let's explore!   Each activity she scheduled gave you a taste of the Portuguese culture.
Lori's bubbly personality, exuberance and boundless energy made every day a joyful celebration.  She was in tune with each of the travelers, assisted when needed, brought a bit of sunshine (not that you needed that in Portugal!!!) to each day.  My early trepidation at taking this big step quickly dissipated when I saw how attentive Lori was, not only to me, but all of my new friends....and that was an added bonus.   I felt all the ladies on this experience have now become my friends... Ho I'm looking forward to traveling with them again on the next PASSPORT2WELLNESS vacation.
Karen J
It was kismet when I stumbled across the Passport 2 Wellness Southern Portugal trip in the Hudson Valley magazine.  The combination of a milestone birthday approaching, and the absence of travel for four years, I willingly said "yes" to the opportunity.
The experience exceeded my expectations.  Lori was extremely communicative and easy to work with - carrying a positive attitude throughout the journey.  Even at the airport waiting to board the plane for our adventure, I knew I would come home with new friendships.
The location in Southern Portugal was beyond beautiful, from the picturesque towns to the villa basked in sunlight and calmness.  The food, vibrant with colors and bursting with taste and freshness.  Every day as we patiently waited for our mid-afternoon snack, we laughed and traveled back in time to being a kid again.
Say "yes."  You may find yourself and a few friends along the way.  Obrigada, Lori!
Michele - Beacon, New York
Lori led us on a trip to Southern Portugal from which I am still smiling 2 months after returning home! She led us each morning through a pilates routine followed by a delicious breakfast at the spectacular villa before we embarked on the day's adventures. Her unrelenting smile and adventurous spirit during our outings, whether hiking, kayaking, site-seeing, eating or exploring made for a truly memorable experience. I look forward to another trip with Lori and new friends in the future!
Susan - Loudonville, New York
My friend Katie and I joined Lori's Wellness Retreat, Pilates and Playfulness in Lagos, Portugal at the end of September/beginning of October of 2022. It was an amazing experience with beautiful accommodations, scrumptious meals, lovely settings and activities!
We had Pilates each morning, hiked, kayaked through the grottos and took a jeep tour along the coast to Cape St. Vincent; ending with a fabulous fish and wine dinner at sunset! 🌅
But the best part was the people in our group of 8, and especially Lori. Lori takes everyone's individual needs and wants into account, stopping at nothing to assure they have a wonderful time!! Her attitude is always positive and helpful; a lovely woman and leader!